Classroom furniture is a teaching tool? Why not, we ask. A classroom is the most important part of a school that houses and nurtures children for a big part of the day. The atmosphere of today's classroom has the power to inspire, and empower children to think differently. Way back when a classroom was just a room with a blackboard and rows of desks arranged one after the other, it was hardly the atmosphere for collaboration and interaction amongst the students.
The same concept cannot be incorporated today. There is a noticeable shift in the school environment- the focus is more on the well-being of the students. Traditional classrooms are giving way to flexible classrooms that facilitate student engagement, collaboration, and interaction with the teachers.
Classroom furniture has the power to transform the environment, although it seems like a subtle aspect. Studies show that furniture inspires innovative layouts that promote creative and critical thinking among school students of all ages.
Inspace, a prominent school furniture manufacturer in Chennai sheds more light on this topic. Read on to know how classroom layouts are being designed in tandem with the furniture and how they help to ignite the spark in young minds.
Exclusive Range Of Classroom Furnitures From Inspace Furniture Solutions​
How To Incorporate Innovative Seating Arrangements?
Traditional classroom seating arrangements are out. Unconventional furniture arrangements are in vogue. This transition is born not only out of the necessity in keeping with the change in times but also with the need to cater to the potential of today's generation. Hence, teachers are adopting innovative ways to improve classroom infrastructure that will facilitate a harmonious learning environment with ample focus on every single child.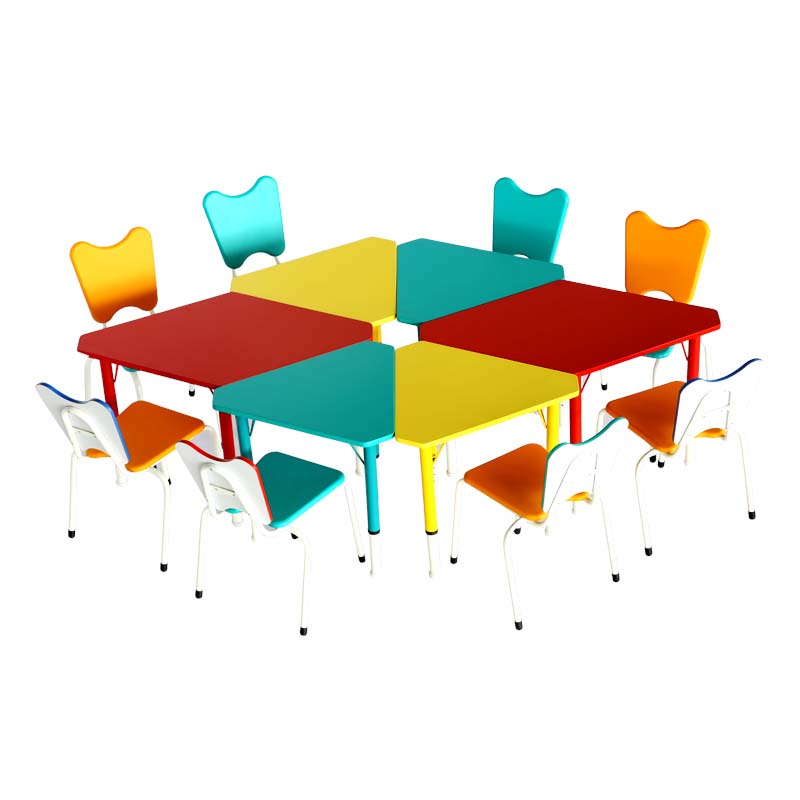 Gone are the bleak walls, boring wooden furniture, standard blackboards and old seating arrangements. Mobile classroom furniture in a myriad of shapes and colours are creating headlines! Classrooms are taking on vibrant hues of paint to welcome the students and the "flexible classroom" concept is creating waves!
Here are some of the creative seating arrangements you can incorporate to enhance student collaboration:
Low tables and soft seating encourage kindergarteners to work in groups for their art and craft classes.
Glass partitions allow designated places for different activities inside the classrooms.
Ensure that grouping of desks and chairs allows ample space for manoeuvrability, so that the child can get up and move around if the necessity arises.
Create a free-flow around the classroom, with clear lines of sight to ensure that children can hear and see you from wherever they are seated.
Eliminate all the unwanted clutter. A cluttered space gives a negative vibe, which is not what you want for your classroom.
Designate a separate space for school bags and lunch kits.
Go for sturdy, lightweight furniture that can be moved without much hassle.
Surprise the children with a new seating arrangement every once in a while.
Creating "Clever Classrooms" With Customized Furniture
The credit for doing away with traditional classroom seating goes to Dr Maria Montessori, the brain behind the Montessori method of teaching. Under her guidance, the focus shifted to the convenience and flexibility of the child, and most importantly, the child's size. Very soon, classrooms were filling up with child-sized tables and chairs and even rugs and mats were provided if children found the floor more comfortable. The "clever classroom" was thus born.
The concept of the "clever classroom" boils down to one point: providing a relaxing environment that encourages the children to learn. Taking that into account, the following steps can be implemented with the classroom furniture:
Provide desks and chairs that suit the age and height of the students.
Opt for ergonomically designed furniture to traditional furniture. Improvement in seating posture increases concentration levels and promotes better focus.
Go for sloping work surfaces and soft, cushioned seating to prevent children from slumping over their desks.
Always choose furniture that is easy to clean and repair.
Remember that low-cost furniture will lack in quality, design, durability and comfort.
Create enough storage options for children to ensure they do not clutter their desk areas.
If the classroom is small, move the trolleys and mobile bookshelves to the corridor.
Ensure that the storage options cater to the height of the students to allow them to access the resources if necessary.
Benefits of good classroom furniture as given by a school furniture manufacturer
How it benefits the students:
Sensible classroom furniture indicates the schools' concern for the physical and mental well-being of the students.
The procurement of adaptable furniture stimulates and encourages better concentration in students.
The right furniture, fittings and equipment (FFE) help to create learning spaces that inspire children to attend school regularly.
Ergonomically designed classroom furniture caters to the changing physical structure of students who experience growth spurts.
How it benefits teachers:
Appropriate furniture and equipment help to remove barriers and forge a good student-teacher relationship.
Clever classroom furniture and seating arrangements encourage student and staff interaction which is vital for a positive learning environment.
Flexible classroom layouts encourage staff to choose their teaching resources wisely.
Modern classroom furniture is lightweight. This minimizes the time that is spent on rearranging the layout, thus giving more time for curriculum delivery.
How it benefits the school:
Investing in good furniture demonstrates the institution's interest in the well-being of its staff and students.
Investing in affordable, yet worthwhile furniture saves the institution of extra costs in repair and maintenance.
Correct furniture encourages the implementation of the latest learning and teaching strategies.
Sensible and ergonomic desks and chairs foster a good impression in the minds of parents.
The role of Inspace as a leading school furniture manufacturer in Chennai
At Inspace, we take into account four key factors: ergonomics, teaching, quality and procurement. We excel in creating furniture that benefits the entire institution, be it the student, teacher or the school itself. Our three decades of experience in this domain has given us an in-depth understanding of the flexibility that is required in today's teaching environment. For customization, high-quality and timely delivery of your classroom furniture, a team with Inspace, Chennai. Visit our website https://www.inspaceschoolfurniture.com/ or dial 919840861480 for more information!