As schools start reopening with a tentative approach, there is one stark truth that hits us in the face- Schools will not be the same again, not for a very long time. The Covid-19 pandemic has altered a vast number of aspects of the education sector. What's comforting is the fact that educators and manufacturers in this space have anticipated the probable consequences and are well ahead of the game.
A leading school furniture manufacturer says that many product lines that instil a sense of collaboration, flexibility, and safety have already hit the market. Educators are priming themselves to face unexpected challenges that will arise with the restructuring of schools. The biggest concern will be incorporating collaboration and safety in a distant environment.
Aspects That Will Change For The Post-Covid Classroom
It is a sad and bitter fact that school life may not be what it was for a long time to come. Collaborative classroom layout will undergo a drastic change as teachers and educators strive to limit physical interaction in the new learning environment.
What will change for the post-Covid school environment will probably be the following characteristics:
Areas that supported high-density crowds will be scaled down to permit only a limited number of students. Restrictions will be in place in areas like the cafeterias, auditoriums and libraries.
Common spaces like media centres and science labs will allow restricted access for students to use the resources and technology.
Chairs and desks will be rearranged to facilitate social distancing. Placing desks in a checkerboard pattern will effectively make use of the entire classroom space.
To limit face-to-face interactions, freestanding desks, individual work stations, and chairs with foldable writing pads will be more in use.
Usage of masks and hand sanitisers will be mandatory.
Children will be assigned a single seat that they will have to use for the entire academic year.
The collaborative study will become a thing of the past. The furniture layout in classrooms will adopt a design that adheres to the new norm of social distancing. Individual study spaces will gain top priority over group study furniture arrangements.
Students will not be encouraged to use hang-out spaces like nooks and alcoves.
Class strength will be further reduced, and students will be asked to attend school in smaller batches.
Usage of easy-to-clean panels and screens to limit interaction when the space is not ample enough to maintain the six-feet distancing between students.
Children will not be encouraged to share food or water.
Classrooms will be sanitized after school hours. That includes the sanitization of classroom furniture and the teacher's desk.
What we can expect is the reconfiguration of at least 90% percent of the pre-Covid practices that were once considered normal. The main objective is to restart education with strict adherence to all the Standard Operating Procedures given by the government and the World Health Organization. While educators are busy devising alternative approaches that are conducive to educational goals, school furniture manufacturers are seeking solutions to create high-quality furniture that can be easily cleaned and maintained.
Exclusive Range Of Classroom Furnitures From Inspace Furniture Solutions​
Post-Covid Classroom Furniture Solutions
For schools, the most arduous challenge will be the retrofitting of classrooms to merge with the post-Covid period, for this is where students will spend most of their time. Classroom layouts must be modified to support learning with physical distancing.
Here are some of the practically viable ideas for classroom reconfiguration:
Utilization of desktop barriers and screens of various sizes to limit the spread of droplets.
Selecting furniture that can withstand the effects of anti-microbial solutions.
Utilization of larger areas like the gym, indoor games facilities and auditoriums to create spacious temporary classroom setups.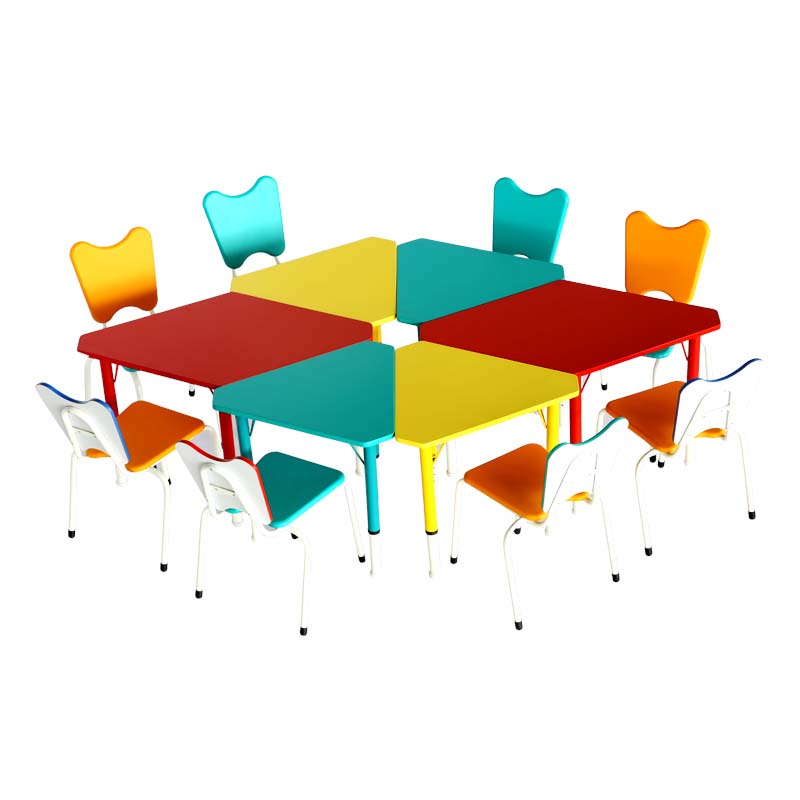 We are still in the initial stages of reopening schools. Uncertainty and fear looms large as parents worry about sending their child back to an environment that is not under their control. The concept of adopting blended learning solutions like in-person and remote learning will be the best solution for schools for at least a couple of years.
School administrations face the bigger task of not only safeguarding the students, but also the teaching and non-teaching staff who are entrusted with the duty of deep-cleaning the classrooms and the furniture. The current health situation also underlines the importance of constantly reminding the children to report any symptomatic changes in their physical health.
How Schools Can Gain The Trust Of Parents
Even with students returning to school in a staggered manner, administrations will have to be extra vigilant in earning the trust of the parents to convince them to send their wards back to school. This can be possible only if they come up with new strategies that combine ergonomics, space management and technology.
Going forward, social distancing will be the norm inside every nook and corner of the school campus. Schools can maintain virtual classrooms for vulnerable younger children who might not understand the importance of social distancing. Older students who are facing public exams can be asked to attend in-person classes in a staggered manner.
We should remember that there are some spaces that cannot be recreated in a home setup. For example, students who need to use laboratory space cannot do so in an environment that does not have the necessary equipment and furniture.
Yes, it is going to be an uphill battle for all of us, but we will learn, adapt and survive as we have done for millions of years.
Reconfiguring Classrooms With Inspace, The Leading School Furniture Manufacturer
At Inspace, our R&D team is fully equipped with the expertise to find innovative furniture solutions to suit the post-Covid classroom reconfiguration. To find out more about our high-grade classroom furniture, call our team @ +91 – 98408 61480 or visit our website @ https://www.inspaceschoolfurniture.com/chennai-tn.html